Installing Linux Mint 19.2 on a Dell Inspiron 13 7375 2-in-1
Over the past few years I've noticed that my personal laptop has been showing its age. It is a Dell XPS 13 L321X, one of the original Project Sputnik laptops from Dell. It came with pre-loaded Ubuntu 12.4 and has a Core i7 CPU, 8 GB of RAM and a 256 GB SSD. One of the first things I did was switch Ubuntu for Linux Mint, which I find more user-friendly. I've had the laptop since 2012 and it's been pretty reliable. The XPS is in no danger of dying anytime soon, but the hinges on the display are getting a bit floppy, so I'm constantly reminded of the laptop's age. Aside from that, it's durable, takes a fair amount of abuse, and keeps on working, so it's not much of a surprise that I considered Dell laptops for possible replacements.
A couple of weeks ago, probably as part of a back-to-school sale, I saw a Dell Inspiron 7000 2-in-1 13.3″ laptop with an AMD Ryzen 7 CPU, 12 GB of RAM, and a 256 GB SSD for the incredibly low price of $591.30. Taxes pushed it to slightly over $630, but it was still a bargain. A week later the price is just over $700, not including taxes or shipping, so it looks like I bought it at just the right time.
After it arrived, I wasted about a day and a half trying to get Linux Mint working on it. I'm writing this up in case anyone else wants to try it with their laptop.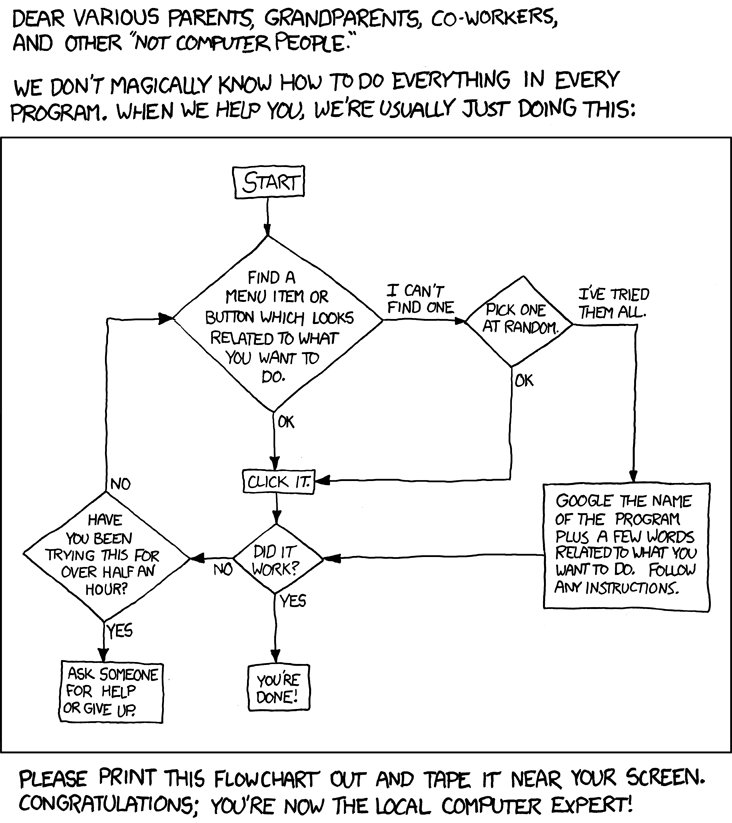 First off, I downloaded Linux Mint 19.2 64-bit Cinnamon edition from one of the mirrors listed on the Linux Mint website. Next, on a Windows PC I have in the office, I used a program called Linux Live USB Creator to make a bootable USB drive with the Mint ISO. I used an 8 GB Verbatim USB thumb drive for the media.
Through a lot of trial and error, I figured out the steps that work for me. These are:
Plug USB thumb drive into a USB port on the Inspiron.
Press the power button on the computer, then press the F12 key repeatedly while the machine starts up. This should bring up the boot menu.
Choose the USB thumb drive (Mine was labeled "USB1-1 VerbatimSTORE N GO") and press the Enter key.
Choose whichever option has Compatibility Mode in it. This will launch the Linux Mint 19.2 Live CD mode.
When the Linux Mint desktop shows up, double-click on Install Linux Mint.
Choose the most appropriate installation options for you, though I always recommend encryption for laptops.
Let Linux Mint install itself.
As the installation finishes, you'll be shown a window saying it's done. Press the Restart Now button.
As the laptop stops running Linux, remove the USB drive, then press the F12 key repeatedly while the laptop restarts.
At the boot menu there should only be one option (assuming you don't have a dual-boot setup): HDD1 – ubuntu. Choose it and press the Enter key.

If you have Secure Boot enabled, and encrypted your drive you may get a screen that says: Press any key to perform MOK management. Press any key.
Choose Continue boot and press the Enter key.
Press the power button to turn off the laptop.
Press the power button again to turn the laptop back on.
Press the F12 key repeatedly as the laptop starts up to get to the boot menu.
At the boot menu, choose the ubuntu option and press the Enter key.

You should get a black screen with white text displaying a few boot options. Choose the top option, the press the E key.
The second to the last line should start with linux. From that line, remove quiet and add noapic noacpi irqpoll, then press the F10 key.
After you get logged in, run all updates the system offers.
After updates are done, open a Terminal and type in sudo nano /etc/default/grub then press the Enter key.
Enter your password and press the Enter key.
On the line that starts with GRUB_CMDLINE_LINUX_DEFAULT, remove quiet and add noapic noacpi irqpoll.
Press Ctrl+X at the same time, then press Y and Enter to accept the changes.
Close the Terminal, press the Mint/Menu icon and click on the red button.
Click on the Restart button.
If everything worked as it should, the laptop should reboot without any problems. Be patient and give it a minute or two, but you should get a login screen, a screen to decrypt your hard drive, or the Linux Mint desktop.
DISCLAIMER: While I'm a professional computer technician, I make no guarantees with regards to the steps above. Just because they worked for me, doesn't mean they will work for you. I am putting this information out there in case anyone else is having problems installing Linux Mint on their own computer. If you try to install Linux on a new Dell computer you'll almost certainly be voiding your warranty and Dell would be within their rights to refuse to service it.
Tags:
AMD
,
Dell
,
Grub
,
Inspiron
,
installation
,
laptop
,
Linux Live
,
Linux Live USB Creator
,
Linux Mint
,
Project Sputnik
,
Ryzen
,
Ubuntu
,
Verbatim
,
XPS